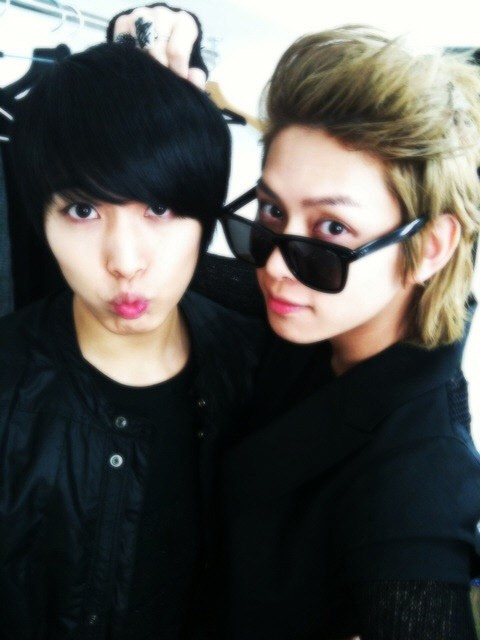 Heechul uploaded a photo last night showing him and Sungmin. I warn you, once you look at the photo you might not be able to take your eyes off it. Of course, Heechul celebrated because Super Junior won the K-chart on Music Bank yesterday and this is his thank you gift to all the fans who made their victory possible! (pat yourselves on the back ELF's!).
This photo has quite made a stir all over the world with netizens commenting about the beauty of this guys.
Don't you think so? I find them really pretty :) Especially Heenim!
Source:
HEEDICTATOR!