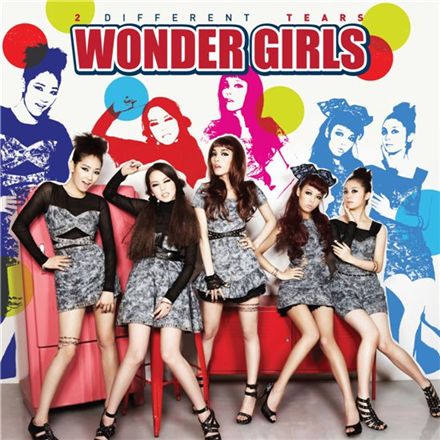 Pop sensation the Wonder Girls have worked their magic once again, topping every Korean music chart with their new song "2 Different Tears (2DT)" released just days ago, according to their agency on Tuesday.
JYP Entertainment (JYPE) stated that "2DT" topped the online music charts of social networking site Cyworld and major music provider Melon immediately after its release on Monday (Korea time).
The girls then went on to triumph on the remainder of local charts, including Dosirak, Mnet, Soribada, Bugs, Monkey 3 and Hanteo, according to figures released today.
The Wonder Girls' latest record, also titled "2 Different Tears," marks the girls' official debut in the United States, featuring "2DT" recorded in a Korean and English version, as well as the English versions and remixes of their previous hits in Korea "Tell Me," "So Hot" and "Nobody."
Wonder Girls, composed of Sohee, Yubin, Sun, Yenny and Lim, returned to Korea yesterday after having held a launching party for the global release of their new album over the weekend.
They will be making several appearances on entertainment programs during their two-week stay in Korea including on "Family Outing Season 2," "1 Night 2 Days" and "Win Win."
The girls will then fly back to the United States to prepare for their solo tour which kicks off on June 4.
Source:asiae.co.kr
shared by:sukira@dkpopnews.net