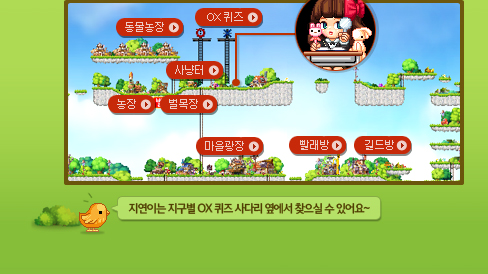 NHN and Hangame, some of the largest companies, who have made the casual RPG game, Z9 Stars' have chosen their official top model's as T-ara, and to commemorate this, fans get a glimpse into the unique characters that look like T-ara in the game's events.
Hangame prepared a special page for T-ara, and it shows the youthful image of T-ara. Causing a lot of interest was Jiyeon who currently gets ther spotlight, because she has became a character in the game as the NPC for the "OX Quiz Master", sporting her cute and smart image from her God of Study drama.
Hangame announced up until April 1st, they will reveal all of T-ara's characters in the game. Eunjung is a manly miner, Hyomin's a farm owner, jolly woodsman Boram, cute animal farm owner Qri and sexy huntress Soyeon. Sequentially all the members will be revealed in different places, gamers will be asked to perform a task from each of T-ara's NPCs and will be given a prize.
NHN's business manager stated, "T-ara has portrayed that they are not only singers, but actresses, too. They perform in many various fields showing they're quite versatile and have much talent, and that's why they were selected to be the models for the new Z9 Stars' game." He continued, "In the future, T-ara will showcase even more user-friendly game content."
Meanwhile, the "T-ara Campaign" will continue until April 14th.
***
Source: xportsnews + z9.hangame
Translation: nathaniel