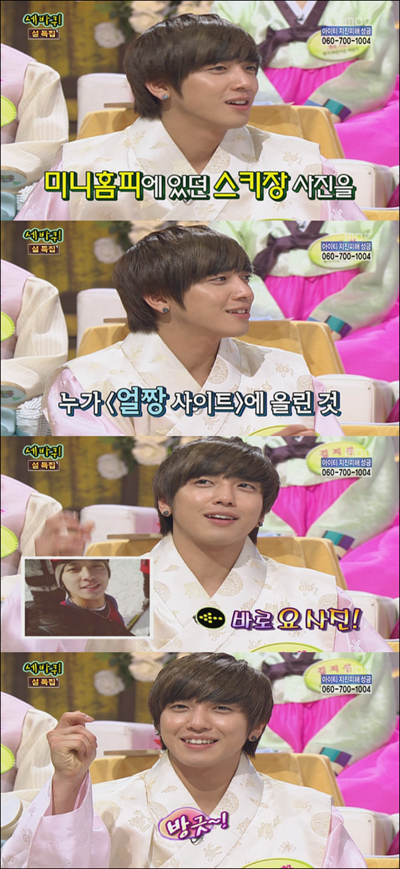 C.N. Blue's vocal Jung Yong Hwa revealed his self-camera photos!
In February 13, Yong Hwa showed his wit and humor in MBC's Quiz To Change The World (SeBaQui). Hyung Young, Jang Yun Joung, Park Hyun Bin, 2AM's Im Seul Ong and Jung Ji Woon, and Secret's Han Sun Hwa also appeared in the show.
Jung Yong Hwa is the main vocal for the new group C.N. Blue, who are gaining much popularity by winning first place in just two weeks after their debut. Yong Hwa said, "I realized how popular we were during the fan-signing event," and "At first, there were 200 fans, but 1000 more came."
Jung Yong Hwa debuted as an UllJjang
(roughly translated as Handsome Face)
. Yong Hwa said, "Someone took his mini-hompy photo, which he took in a ski resort, and posted in an UllJjang website," and he said, "I was only smiling."
Jinsoo @ Daily K Pop News
Translated from : Newsen
Please Take Out With Credits