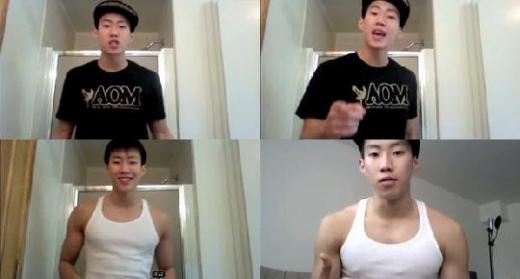 Park Jaebeom, former leader of Korean boy band 2PM, has asked his fans to name his fan club.
The singer posted a video on popular video-sharing site Youtube on Monday, in which he sang a cover of Canadian rapper Drake's "Best I Ever Had" and Jason Derulo's "Whatcha Say" and delivered a personal message to fans.
"You guys wanted me to name the fan club but I have no idea what to call it," said the singer in his video. "So I made a Twitter page. If I pick the name that you guys submit, I will call you personally and I will thank you guys."
He then informed fans of his newly set-up Twitter address (www.twitter.com/jaybumaom) where fans can submit their suggestions for the name.
The Seattle-born singer was at the peak of his K-pop music career last September when it was revealed that he had written several controversial remarks -- including "I hate Korea" -- on his MySpace pages during his teenage years as a trainee at agency JYP Entertainment (JYPE).
The matter sparked such national outrage that Park quit the band and left Korea four days after his old comments became public.
With fans pleading for his return, he was expected to rejoin the group earlier this year but officially parted with JYPE for good in February over "a huge wrongdoing" that he had committed in his personal life.
Park had been staying in the U.S. since, performing with his dance crew Art of Movement and putting up several videos of his cover performances on Youtube.
He has also been preparing for a debut in the U.S. music scene through collaborations with Dumbfoundead and noted record producer Teddy Riley.
He is scheduled to visit Korea early next month to shoot b-boy film "Hype Nation".
Source:
Asiae