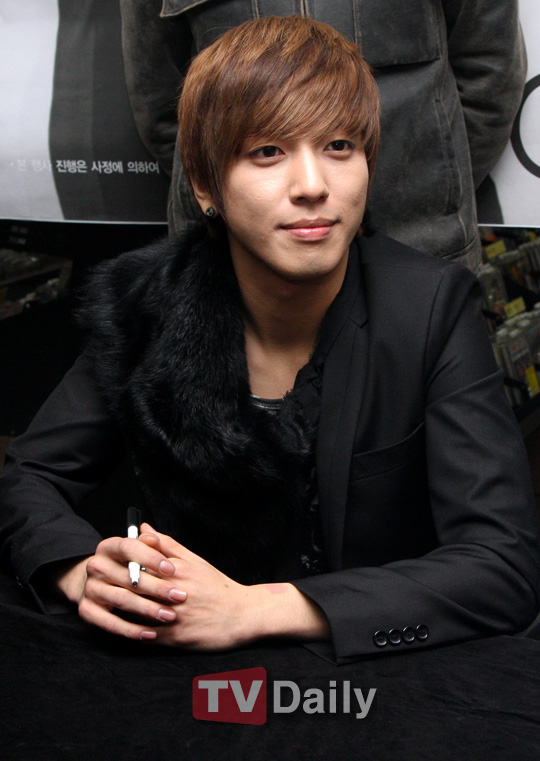 CNBLUE Jung Yonghwa talked about an unfortunate event he encountered when he first moved from his hometown of Pusan to Seoul on the SBS talk show "Strong Heart" which will air on the 9th.
On the day of taping the show Jung Yong Hwa stated, "I didn't know anything about Seoul when I first came but while I was walking on the street I saw a girl and it was love at first sight." He continued to say, "I thought I couldn't miss this chance so I asked her out on the spot", causing everyone's amazement at his surprise confession.
However, surprisingly, the girl without any hesitation agreed to the date. While on the date, Jung Yong Hwa felt, "It was like I finally met my ideal."
Yet in the end, Jung Yong Hwa stated that after that day he wasn't able to contact the girl. The reason is that after finding out the girl's identity, there was no other option but to separate from her.
To find out who exactly this mystery girl is and the truth about Jung Yong Hwa's unfortunate event, "Strong Heart" will air on the 9th at 11:15pm on SBS.
Jung Yong Hwa, Afterschool's Yui & Kahee, Brown Eyed Girl's Narsha & Jeah, Jung Ka Eun, MBLAQ's Lee Jun, Comedian Kim Hyun Chil, and Kim Ki Ook who made a comeback all participated as guests for the "2010's Entertainment Newcomer's Special Part II".
Credits:
paperwings@cnblue-sky.net